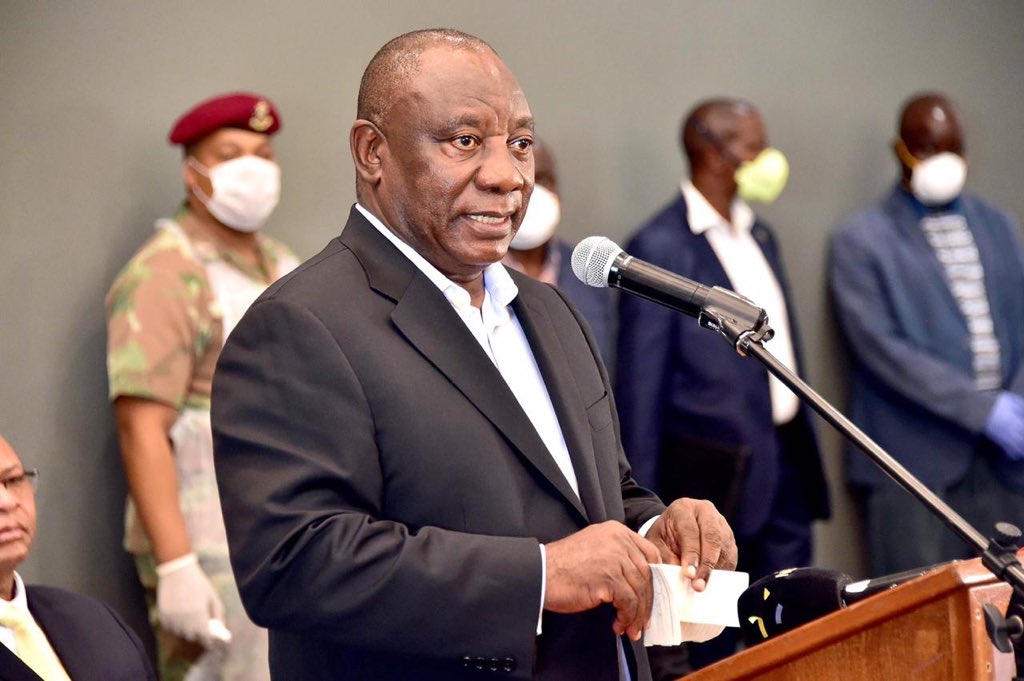 It will be fair if many South Africans can easily conclude that a leopard never changes its spot. The South African police continue to once again prove that the 'force attitude' is still much dominating their mindset in this lockdown period. The government had to change the attitude of police from 'enforcing' to 'servicing' the citizens in the new dispensation, however, the recent events during the lockdown period have proven that the government has a long way in changing the attitude of our police officers.
It has been only a couple days in the state-sponsored national lockdown, however, majority of South Africans across many townships and villages have once again been at the receiving end of police brutality. The police, this time aided by the army have been terrorising the citizens who have been failing to adhere to the regulations of the state in as far as staying indoors in the fight against Coronavirus pandemic.
What has become clear is that President Cyril Ramaphosa has further given the police and the army ammunition to continue with their brutalising way in enforcing the state regulations on the citizens, who majority are the poor blacks across the country. Ramaphosa, who earlier this week updated the nation on measures to be taken in the fight against the pandemic, was vague in calling his troops into order on their recent worrisome behaviour and that as result will see the poor black people continue to suffer humiliation at the hands of these unrepented and untransformed law officers.
Now it must be clear that the police brutality on the poor black South Africans is something not new. The #FeesMustFall student protest and the Marikana massacre were two events where the police's attitude and violent nature were exposed to the public glare. The sad part of all these events was that the poor and mostly black people continue to be easy targets and also at the receiving end of that physical abuse. The army's violent nature is well-documented and even throughout the continent. SANDF continues to do the opposite of what they are meant to do in many African countries. They have raped and even physically abusing people in their so-called peacekeeping missions, so it generally comes as no surprise when they continue to beat up non-complying citizens in this nationwide lockdown.
What both SANDF and the police do is to further promote violent culture in many households. The victims of this abuse on the streets, who majority are black men, will further take up this violent behaviour to their households with women and children as their victims.
The truth is, violence breeds violence and this will come back and hit the nation hard later. Ramaphosa's vagueness in cautioning the police will hurt the government in the fight against gender-based violence, as the very same abused men will turn their frustration on women and children.