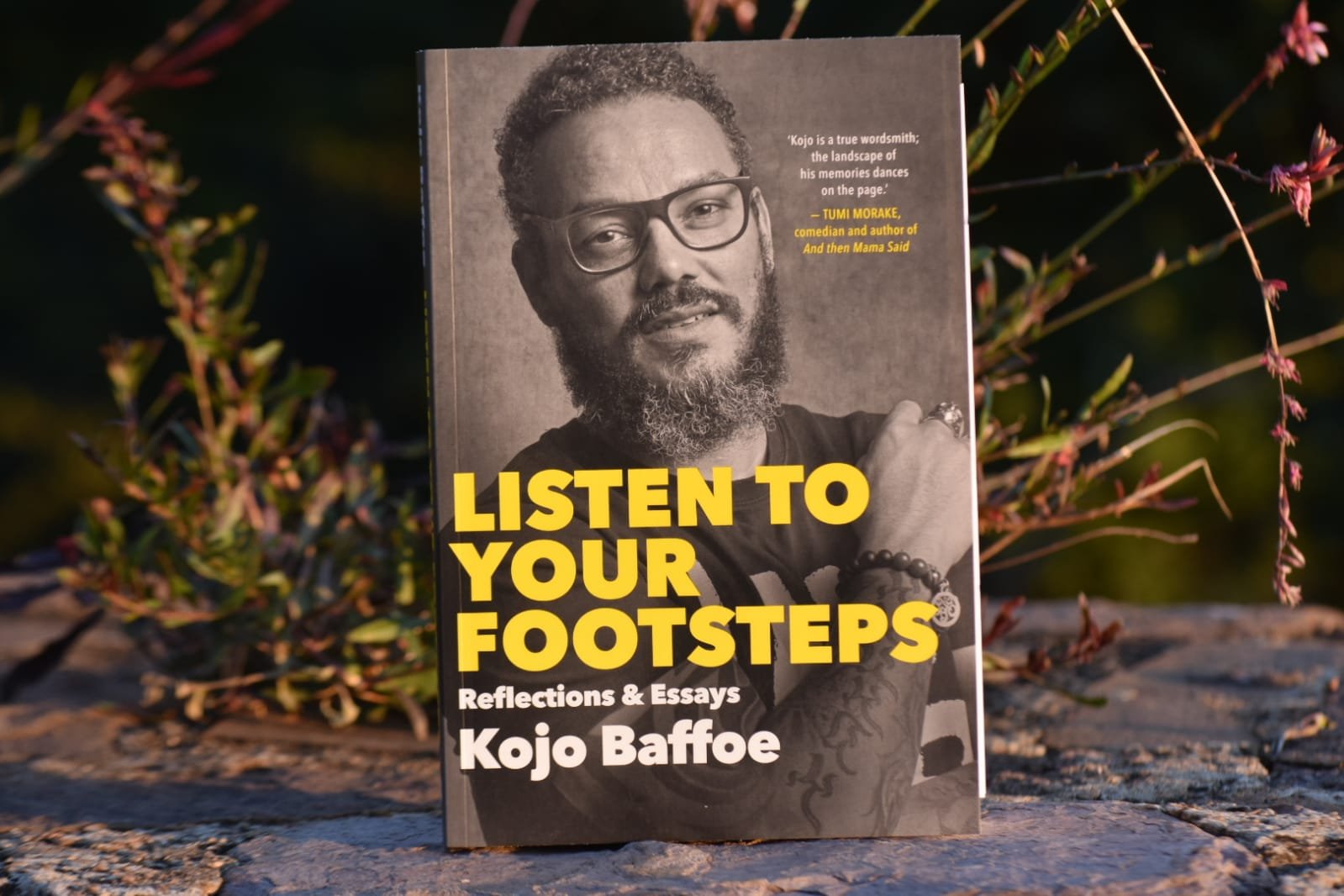 It is often said that literature refreshes our engagement with the world.
And brilliant writers are those that can force readers to engage with their world. 
Well, after going through the pages of Kojo Baffoe's new book, I found myself consumed, immersed, and engulfed by my world.
In Listen to Your Footsteps, Kojo wonderfully documents a collection of his stories- which helped shape his life experiences from childhood to fatherhood.
Written as a memoir of a sort, Kojo tackles issues of family, identity, boyhood, race, manhood, fatherhood, failures, success, and parenting from his own life's perspective. 
Now, I have to admit that gliding through the pages of this book, I easily saw myself in Kojo's stories, because they mirror my lived experiences and the challenges of so many of us who have to deal with life's challenges. The need to be good sons and fathers, and good men in a world that continues to define how we ought to behave and act in our social spaces. 
This book will have terrific and far-reaching resonance; to young boys who struggle to understand their fathers, to fathers struggling to parent their children, and men struggling to be good human beings to others. 
The pages of this book hold peace, encouragement, lessons, and push you to come face to face with the emotions- I was elevated to a place I never knew existed.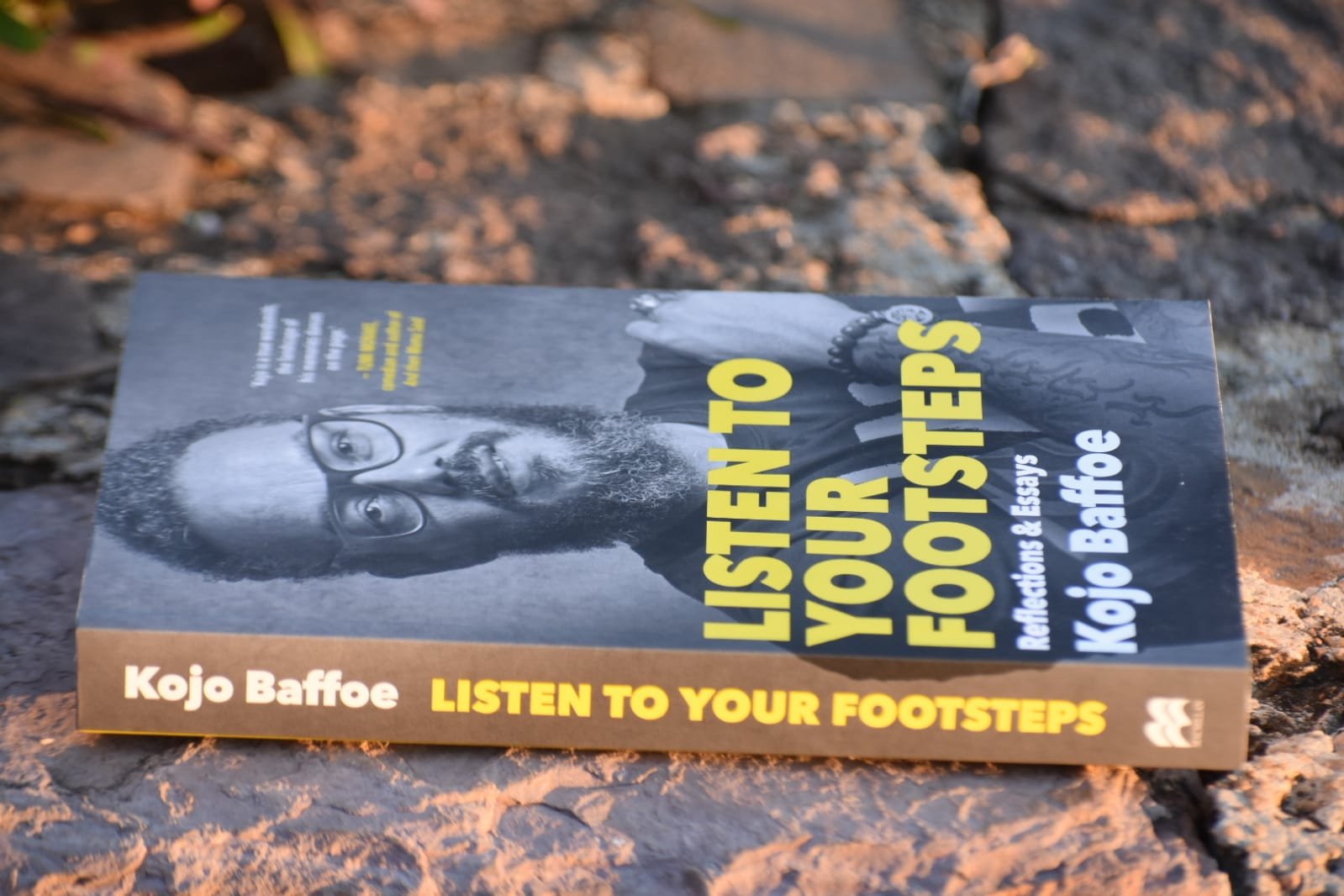 With this book, Kojo is able to call young boys and their fathers to listen to their footsteps, but subtly persuading the latter to finally reckon with their inner self in order to take steps that will make them good human beings and not trash. 
This is a book that will save so many lives, shape boys into men, and remind many men to be not only fathers but parent their sons. 
Kojo invites everyone to learn from his life lessons, and become a better version of themselves.
I think the only downside from the read is that the scribe at times takes time to get to the point. He drives his points home in a long-winded type of way.
Besides that, Listen To Your Footsteps is a powerful, well-written, wise, and wonderful book that will save many lives- what a gift to African men and their sons.