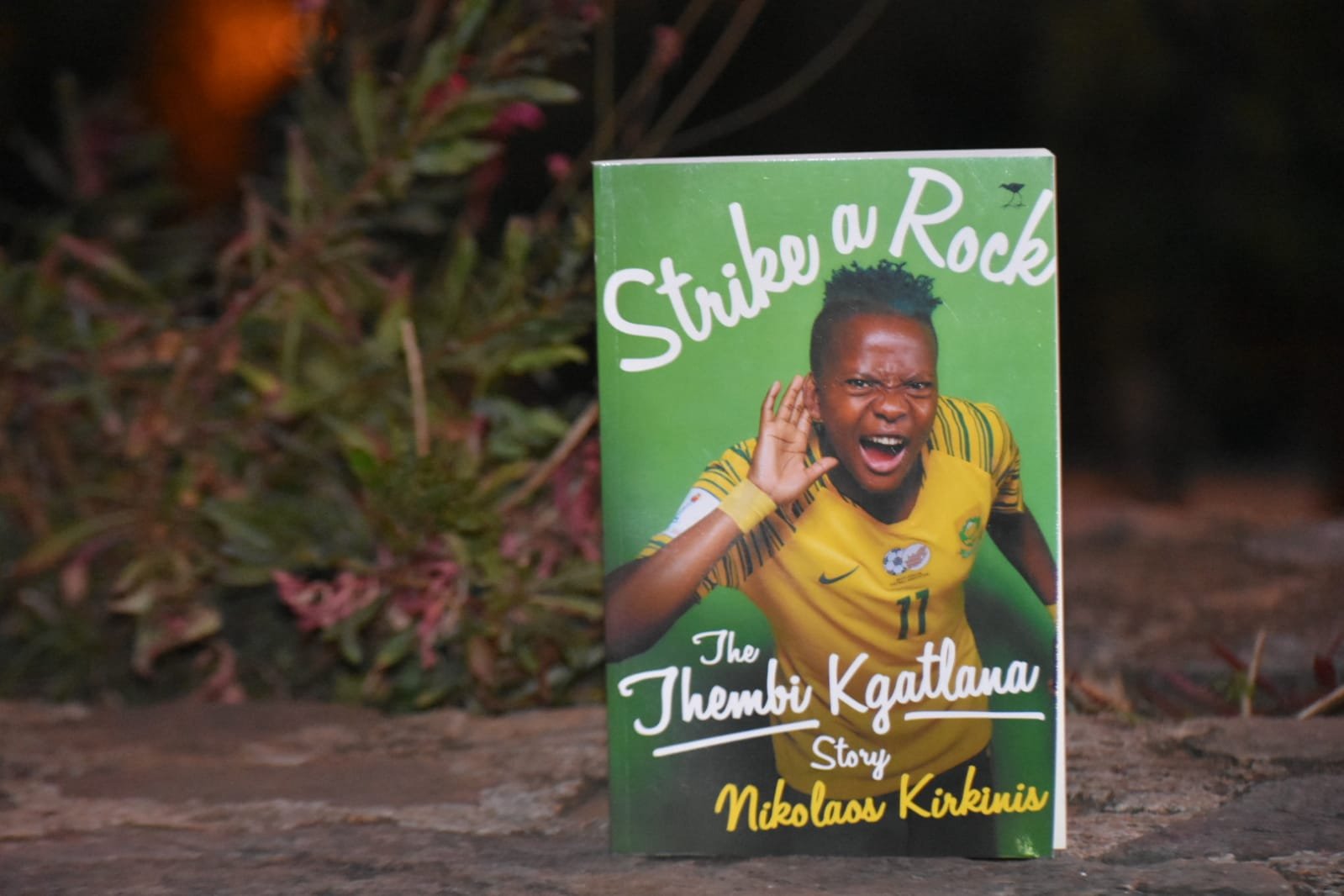 Some people were born to be superstars and it matters not where they are born. And Thembi Kgatlana is one such person who was born to be a South African mega superstar.
Thembi's star continues to shine as she recently became the first South African footballer to sign with the Spanish giants, Athletic Madrid.
In Strike a Rock, Nikolaos Kirkinis recounts the story of Thembi's personal and career life journey thus far. From Thembi's first time kicking a ball in her home township of Mohlakeng, family challenges, dealing with a loved one's addiction, and scoring Banyana Banyana's first World Cup goal in France.
The story of Thembi will inspire so many people, particular, young black girls in many villages and townships who have dreams to make it as professional footballers.
Perusing through the pages of this book, it became clear to be me that- while Thembi knew that she is destined to be a superstar, however, she had to be disciplined, work hard, respect her body, and most importantly, never settles for less.
And this is one lesson many upcoming footballers can draw from the superstar that is Thembi.
Strike a Rock will motivate so many to emulate Thembi's success.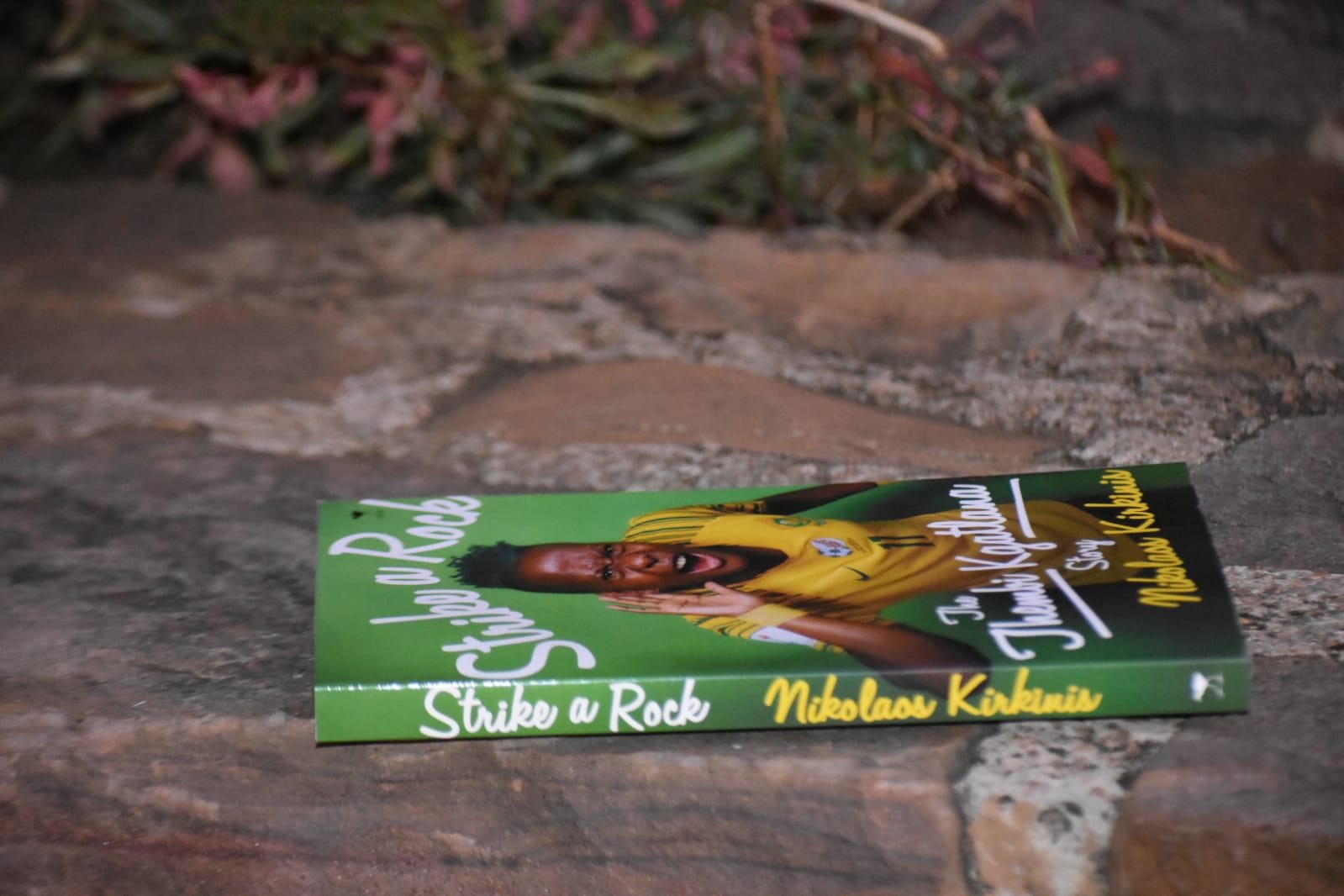 Now, as a former sports journalist myself, reading some of the chapters were a bit like re-reading some of the old Banyana Banyana match reports. I strongly believe Nikolaos could have done a better job in that regard in as far as giving us- the reader, a bit more background or behind-the-scenes moments on chapters that involved those matches which Thembi was involved in, than just telling us what we already know. 
Also, at some point I felt like I am reading some fiction and not a memoir, because it sounded like some of the quotes used in some chapters were made up by the author, just to keep the story going. For example, in chapter 6, that exchange between the principal and Mike.
This is obviously the story of Thembi thus far, and one hopes that once Thembi decides to call off her illustrious career, she will complete her story with all the elements which could not have been included in this book for fear of victimisation and also putting her career in danger.
And maybe this also speaks about the challenges of writing a memoir or sports biography of an athlete who is still active, because some of the elements will be missing.
Despite all of that, Strike a Rock is a good book that reminds us who is Thembi, and the odds she had to face in order to become the superstar she is today.